FOR 1845 "Ultra-Precision High Performance Cutting"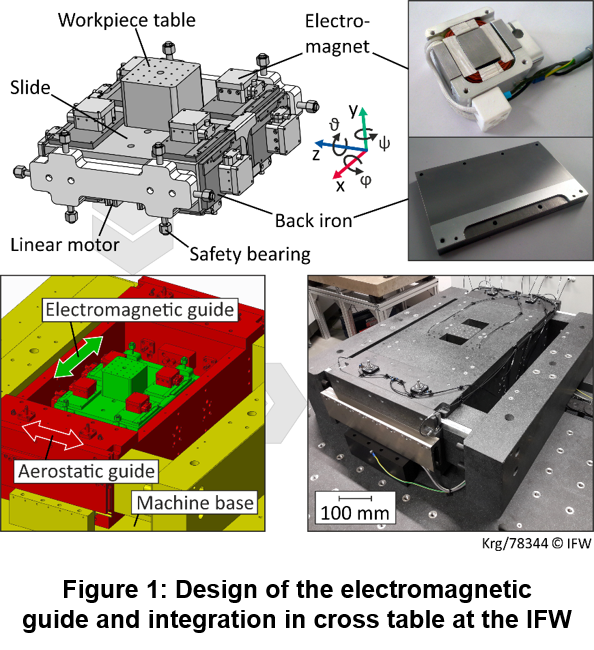 Currently, the productivity of ultra-precision machining processes suffers from considerable restrictions due to low applicable machining speeds and time-consuming setup procedures. Limited feed rates and cutting speeds in particular present significant boundary conditions for the achievable productivity.
In this context, the use of electromagnetic bearings and guides presents notable advantages when compared to conventional guiding systems in machine tools. The contactless guiding principle allows for high feed rates in combination with high positioning precision. Active control of the electromagnets enables specific adjustment of the guide's stiffness and damping as well as fine positioning of the levitating slide in five degrees of freedom within the magnets' air gaps.
At the same time, high positioning dynamics inevitably result in increased disturbance forces and torques, which ultimately affect the path accuracy. In order to meet the precision requirements of ultra-precision machining, reliable prediction and compensation of occurring position deviations are necessary. Hence, the Institute of Production Engineering and Machine Tools (IFW) and the Bremen Institute for Mechanical Engineering (bime) research model-based control strategies while focusing on sufficient prediction accuracy and real-time capability of the developed models.