SFB 1153 - B5: Machine technology for productive machining of hybrid workpieces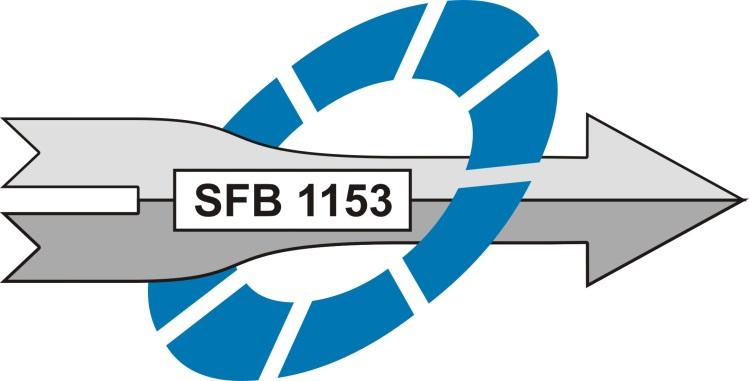 The individual application of work pieces became more complex over the last decades. For this reason single-material components are already reaching their material-specific limits. Therefore, researchers investigate the production of hybrid work pieces produced by solid forming. But for this case it is usually necessary to use a cutting process after the components were manufactured by forming technologies. However, cutting operations and their process monitoring are challenging for hybrid work pieces. It is not possible to perform an economical process for two different materials without any process parameter adaption. Furthermore, a good work piece surface or high size accuracy can't be guaranteed. Especially inside the area of transition, cutting force variations are possible. This sharp change leads to vibrations and as a result to poor surface quality. The exact position of the transition area is not known for each process. For this reason an automatic process-integrated detection of this zone will be developed in this project. Moreover, a material-dependent adjustment of the process parameters will be generated.
The transition zone characteristics for serial and parallel turning, milling and boring processes will be investigated within the first project stage. To get a complex process image, external sensors will be mounted on the machining revolver and in addition internal signals will be logged. Afterwards, it will be analyzed which signals are useful to perform a precise detection of the material transition zone for different cutting processes. Preliminary investigations have shown that one possible signal is an increasing radial force due to an increased hardness inside the transition area.
Based on the specified sensor concept, an algorithm will be developed to detect the unknown transition zone of a complex work piece. With this knowledge, it is possible to optimize process parameters during machining. In the following step, the sensor concept will be used to design a component for a feeling machine tool. For this purpose, the required sensors will be placed inside a tool turret and connected to the control of a machining center CTX420. In addition to the modification of process parameters, it is needed to change the radial tool position with high dynamic to obtain good surfaces. For this reason, the direct control of a piezoelectric turning tool, which is already available at the IFW, will be developed. Due to this tool, it is possible to compensate high frequent vibrations and deviations. The combination of a sensory tool turret, automatically detection of the transition zone and application of a piezoelectric tool are the base for a total machine concept for hybrid work pieces.