Increasing energy efficiency along the process chain for the production of carbide tools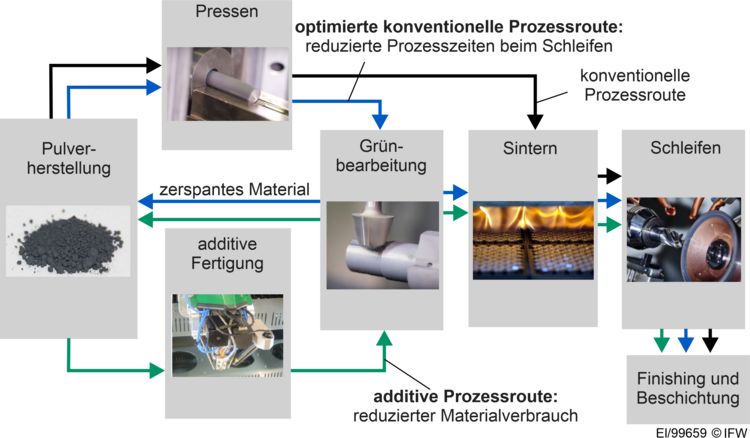 The main objective of the planned project is to reduce energy requirements in the manufacture of carbide tools along the entire process chain. Based on the planned technological developments, this project will achieve a total reduction of 107 GWh per year in carbide tool production in Germany. To achieve this objective, the following sub-objectives are required, which are based on the individual processes along the manufacturing chain:
1. availability of an energy-efficient raw material synthesis process and availability of energy-efficient sinterable novel carbide grades.
2. availability of green parts based on thermoplastic extrusion with optimized mechanical properties for defect-free machining and availability of additive manufacturing processes for near-net-shape production of carbide tools.
3. novel green machining process to improve productivity and resource efficiency.
4. increase in energy efficiency of the sintering process through adapted.
5. availability of a resource-efficient grinding process for near-net-shape tool blanks.
6. knowledge of the energy savings from the optimized conventional process route and the additive process route based on material flow analyses.