Innovative wire sawing tool for processing steel (InnoSeil)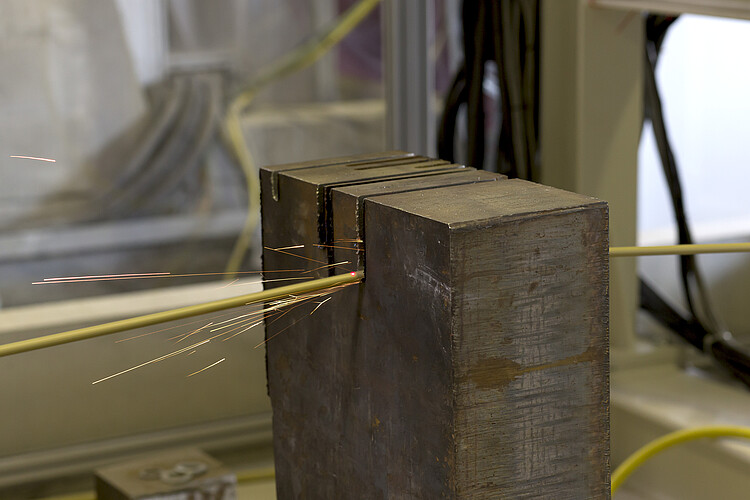 In recent years, the wire sawing process has become increasingly important in the dismantling of nuclear power plants. During the dry cutting of steel components, commercial wire sawing tools quickly reach their limits. The aim of the project "InnoSeil", which is funded by the BMBF, is to develop a new tool concept meeting the requirements of this application.
The first step is to develop grinding segments with CBN abrasive grains. The thermal resistance of CBN is much higher compared to diamond due to the high reaction rates of diamond with iron. Additionally a sintered multilayer bond will be investigated, which is specialized for processing steel. The bond will be adapted to the material properties of steel to ensure a continuous dressing of the bond. The resulting grinding segments will be used to make wire sawing tools. Therefore, a new assembling compound is required with a higher thermal resistance compared to commercial rubber coating. Rubber easily becomes brittle and limits the tool life.
The result is an innovative wire sawing tool, whose tool life and productivity are significantly superior to conventional reference tools.