SFB871-B2: "Dexterous regeneration cell"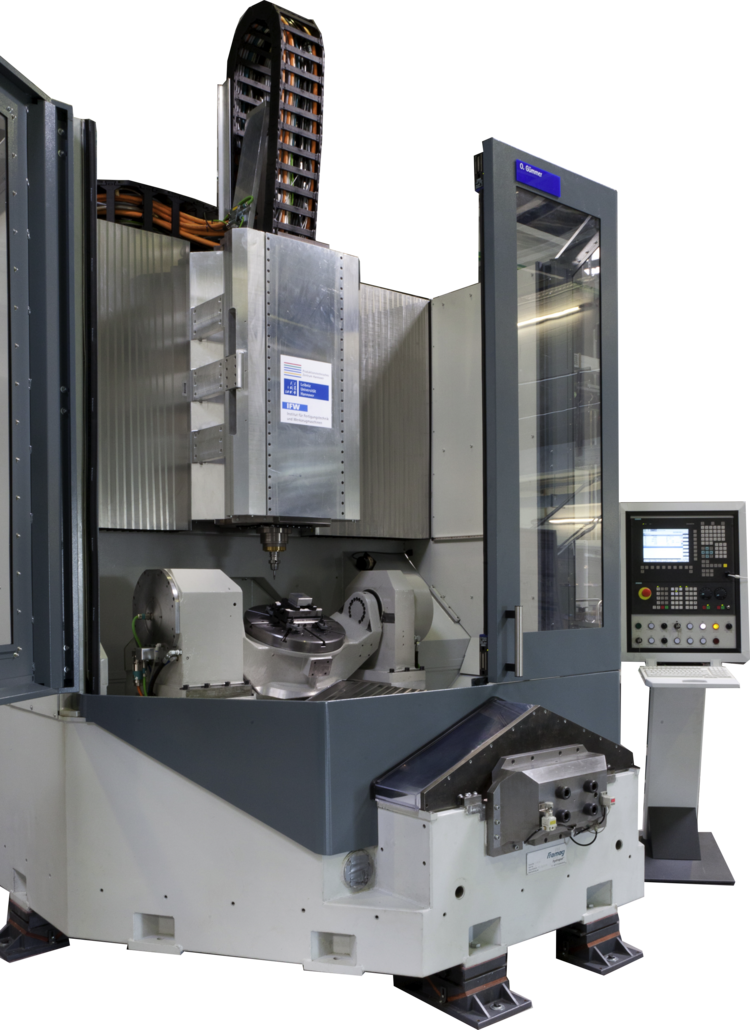 Since 2010, the Collaborative Research Center (CRC) 871 "Regeneration of Complex Capital Goods" aims to develop scientific basics for the maintenance of complex capital goods in order to maintain or to "regenerate" as many components as possible of the respective total system, so that functional characteristics of the capital goods will be restored or even be improved.
The removal of excess weld material is often required in the repair of forming dies, components of aircraft engines or gas and steam turbines. With the aircraft engine as the representative for complex goods, the repair parts are mostly complex-shaped and prone to vibrations. In subproject B2 of the SFB871, novel machine and cutting technologies are developed and implemented in a "dexterous regeneration cell". The goal is a reliable 5-axis re-contouring of individual damages despite of repair-specific variances, influences from upstream repair processes and deflections of workpiece or tool.