Mittelstand-Digital Centre Hannover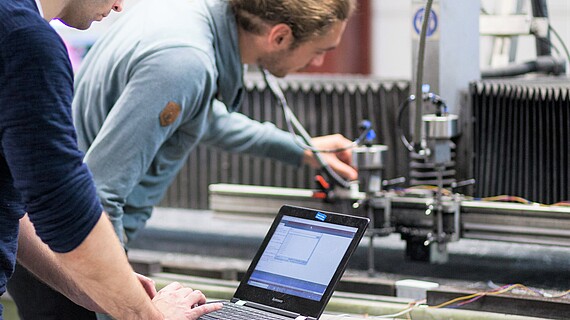 Digitization and Artificial Intelligence. Information events, trainings, company discussions and implementation projects - with these offers, "Mit uns digital!", the Mittelstand-Digital Centre Hannover, makes medium-sized companies fit for the digital future.
Thanks to funding from the Federal Ministry of Economic Affairs and Energy, the services offered by the Competence Centre are free of charge. With the demo factory on the Deutsche Messe AG exhibition grounds, the Center has a renowned location for addressing the topics of digitization and artificial intelligence in a way that is effective for the public. In the factory, visitors can experience first-hand artificial intelligence and digitization solutions from order picking to production and delivery. To reach companies in rural areas, the Center is on the road with a mobile factory - the Roadshow Bus - throughout Lower Saxony and beyond. Similar to the demo factory on the exhibition grounds, the mobile factory also shows artificial intelligence applications and digitization solutions up close using a production chain.
From the application of artificial intelligence within the scope of digitizing individual production and logistics processes to energy transparency in production to law and economics as well as IT security - the expert factories of the Center in Lower Saxony support companies with the know-how on very special topics.
Contact to Mittelstand-Digital
Dr.-Ing. Michael Rehe
Management

Address
An der Universität 2
30823 Garbsen
Dr.-Ing. Michael Rehe
Management